Ruskin To-Day is an informal organisation that exists to celebrate the life and ideas of the artist, critic and social reformer John Ruskin (1819-1900). It brings together the activities of the many different societies, academic institutions and individuals who share an interest in Ruskin and in the many different aspects of his work. This website serves as a noticeboard to draw attention to the many Ruskinian events that place across the world.
Important Change of Date
The 2021 Ruskin To-Day Brantwood Lecture at the National Gallery will now take place on Friday 5th November (not 12th, as previously announced). Please see our calendar page for further details.
News from Brantwood: Two New Shows Open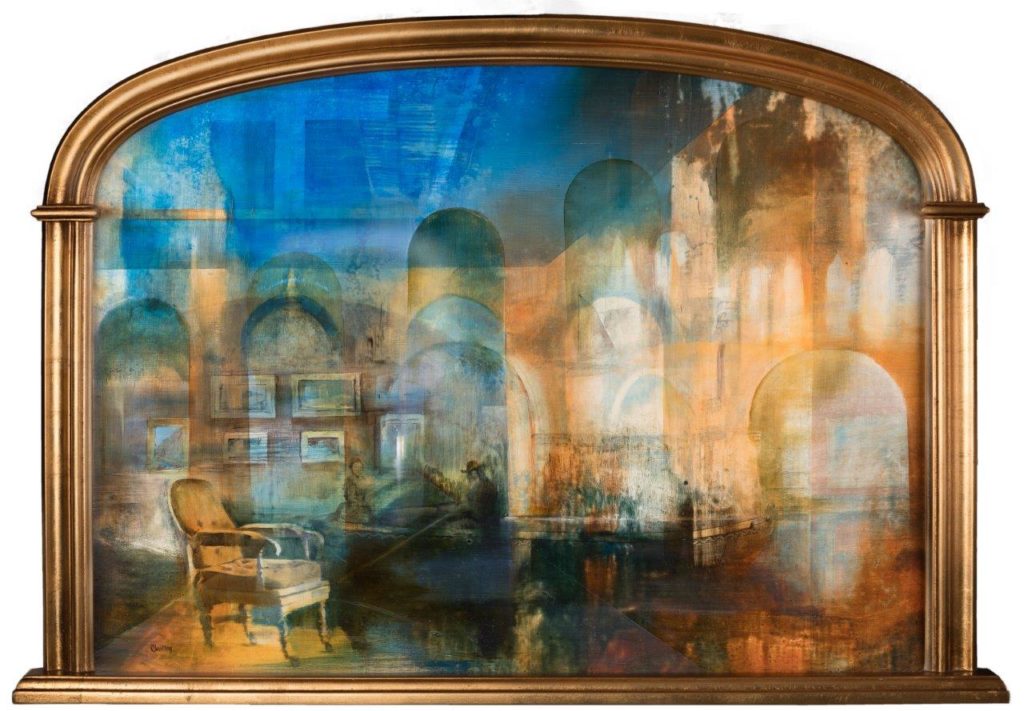 Kate Bentley: Collaboration: Ruskin versus Turner
In the Severn Studio: Ruskin's Reverie
Kate Bentley puts on the show the results of her 19-month residency at Brantwood, interrogating her work as an artist through inspiration of Ruskin and the world of Brantwood.
Exhibition runs from 26th September to 7th November 2021
In the Blue Gallery: In Ariel's Wake
A celebration of the work of Jeffrey Camp R.A., in association with the Art Space Gallery
A selection of life-affirming paintings and drawings by Jeffrey Camp (1923-2020), exploring human transcendence of space and nature.
Exhibition runs 26th September to 21st November 2021
Just Published
Ruskin's Ecologies: Figures of Relation from Modern Painters to the Storm Cloud
A group collection of essays exploring aspects of Ruskin's approach to ecology, art, architecture and the natural world, edited by Kelly Freeman and Thomas Hughes. Published by the Courtauld Institute and available as a free download from Courtauld Books Online.