Ruskin To-Day is an informal organisation that exists to celebrate the life and ideas of the artist, critic and social reformer John Ruskin (1819-1900). It brings together the activities of the many different societies, academic institutions and individuals who share an interest in Ruskin and in the many different aspects of his work. This website serves as a noticeboard to draw attention to the many Ruskinian events that place across the world.
Happy Birthday John Ruskin! Born 8th February 1819
Ruskin abhorred smoking but the Ruskin brand was established early…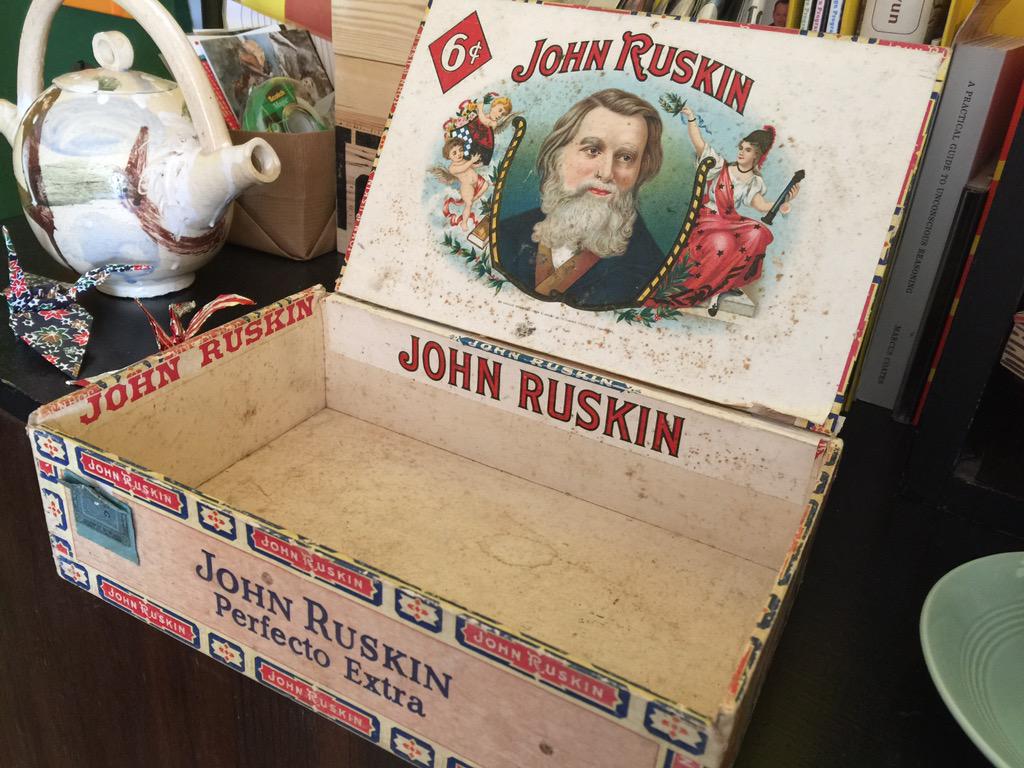 Ruskin's 204th Birthday Celebrated with a new Publication
On the 8th February the Ruskin Mill Trust marks Ruskin's 204th birthday with the publication
of Ruskin Today: Ruskin for the 21st Century. This is a revised and expanded version of "There
is no wealth but Life": Ruskin in the 21st Century published for Ruskin To-Day by the Ruskin
Foundation in 2006.

The contributors are: Laurence Cox, Robert Hewison, Jojo Mehta, Berni Courts, Anna
Somers Cocks, Alan Moore, Georgina Nayler, Chris Smith, Matt Briggs, Richard Parry,
Aonghus Gordon, Bryan Gray, Raficq Abdulla, Simon Reakes, Jonathon Porritt, Nicolas
Wright, Rachel Dickinson, Nichola Johnson, Judyth Sassoon.

For how to acquire a copy, please contact Anna Daniels at the Ruskin Mill Trust: anna.daniels@rmt.org