Ruskin To-Day is an informal network devoted to promoting wider knowledge and understanding of the ideas of the great Victorian writer, reformer and artist, John Ruskin (1819–1900).
2019 will see the bicentenary of Ruskin's birth on 8th February, 1819. This site has been set up to provide as much information as possible about Ruskin-related events that are taking place between now and the close of 2019.
There is a calendar of events that will be updated regularly, and a map that will help you find events near you.
There are also links to the many organisations that make up the Ruskin community.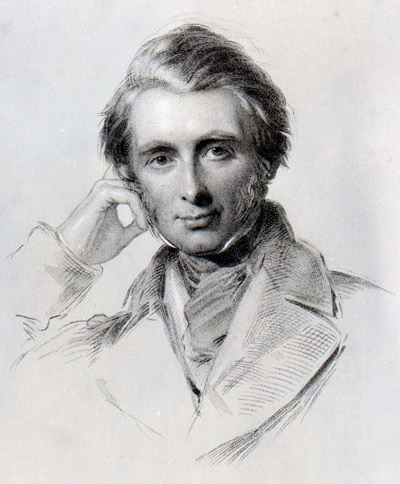 25 May
Lecture: Ruskin and Christina Rossetti: Poetry, Ecology, Faith
Lancaster University
Dr Emma Mason (Univerity of Warwick, Department of English and Comp. Lit Studies) and Jo Carruthers (Lancaster University, Department of English and Creative Writing)
Part of: 'Thinking Fast and Slow: Ruskin Seminar Series 2018'
Working at the time of fracture of the sciences from classical studies, poetry and religion, Ruskin was one of the last great truly interdisciplinary thinkers. This new seminar series will pair speakers from across the arts, humanities and sciences to debate how Ruskin's works challenged perception, language and perspective, and anticipated modes of thinking today.
19 Jun
Event: Ruskin at Park Centre Community Garden Celebration
Coates St, Sheffield, UK
12.30 – 2pm
Details www.ruskininsheffield.com
05 Sep
Lecture: 'Los Angeles, 1888'
Doheny Library, University of Southern California, Huntington Library Institute for the History of California and the West
Speaker: Professor William Deverell (Department of History, University of Southern California).
The Annual Ruskin Lecture, sponsored by The Ruskin Art Club, Los Angeles, an event celebrating the 130th Anniversary of the Ruskin Art Club.
22 Sep
Lecture: 'Master Furniture Making'
The Gamble House, Pasadena
5-8pm
Speakers:  John and Jim Ipekjian
27 Sep
Lecture: The 2018 Ruskin Foundation Lecture
The Lecture Theatre, Victoria and Albert Museum
6.30pm
Speaker: Chris Smith (Lord Smith of Finsbury), Master of Pembroke College, Cambridge
28 Sep - 29 Sep
Conference: 'Hands, Head, and Heart': From Ruskin to Roycroft, a Celebration of the Arts and Crafts Movement'
The Roycroft Campus, East Aurora, NY
Speakers include Kateri Ewing (Artist-in-Residence, Roycroft Campus); Jim Spates (Professor of Sociology Emeritus, Hobart and William Smith Colleges); Joe Weber (Printer, Roycroft Campus)
06 Oct
Book Event: 'Bloke's Progress'
Walkley Carnegie Library, South Road, Sheffield, UK
2-4pm