Ruskin To-Day is an informal organisation that exists to celebrate the life and ideas of the artist, critic and social reformer John Ruskin (1819-1900). It brings together the activities of the many different societies, academic institutions and individuals who share an interest in Ruskin and in the many different aspects of his work. This website serves as a noticeboard to draw attention to the many Ruskinian events that take place across the world.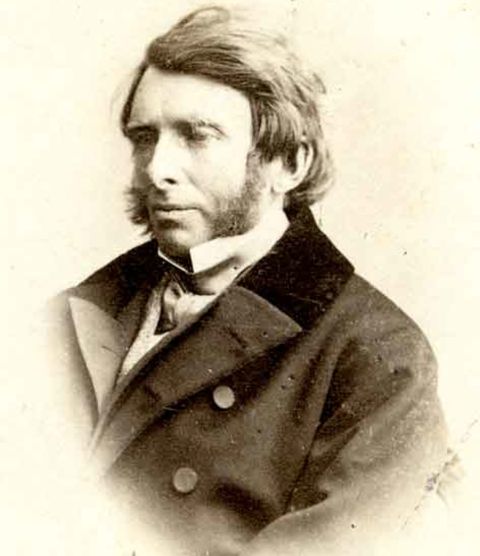 John Ruskin in 1875 or 1876 (but also possibly 1867) photo courtesy Sheffield Archive Hayball/3/3
A Previously Unkown Ruskin Photograph
That indefatigable Ruskin researcher and author, Dr Stuart Eagles, has discovered this unfamiliar photograph in the Sheffield City archives. It was taken in Sheffield by the craftsman and Ruskin disciple, Arthur Hayball (1822-1887).
Eagles believes it was taken during one of Ruskin's three visits to the Guild Museum between January 1875 and April 1876, "But I have also questioned whether it might date from 1867, on the basis that there is some evidence that Ruskin visited Sheffield then, long before he considered placing the museum there."
Our thanks to Dr Eagles. Don't forget to visit his blog at Stuarteagles.co.uk/blog/